Accelerate your business in the new space economy
Join the #1 business programme for the New Space economy in Europe
Embark on a stellar learning journey
The programme has been developed by three of Europe's renowned business schools in collaboration with the European Space Agency. Through their expertise and experience, an effective learning programme has been formed with a wide variety of learning activities.
Curious to learn more about the programme?
Download our brochure and get in touch with us!
Top academics and industry experts as your facilitators
Niels was instrumental in the definition and set-up of ESA's business incubation strategy and together with his team he continues to advance Technology Transfer, Satellite Applications, and Business Incubation in Europe. The primary aim of the ESA Business Incubation Centres (ESA BICs) is to provide support to entrepreneurs who wish to exploit space-based solutions into non-space markets. ESA currently has 20 Business Incubation Centers across its member states and 60 locations where ESA incubation services are offered. This incubation approach has been adopted for similar technology transfer activities by CERN, Fraunhofer and Airbus Defence and Space. Niels has chaired over 100 evaluation boards for start-up company selection and evaluated over 1.800 business cases, including ideas filed for the European Satellite Navigation Competition.
Niels holds a Master of Science in Business Administration from the Rotterdam School of Management (RSM), where he in 2003 completed his research on setting up a strategy for ESA Business Incubation Centres. Passionately engaged in the challenging process from exploration to exploitation of space technology, he regularly provides keynote presentations on conferences as well as guest lectures such as to the CEMS Master in International Management. In 2015 he received the RSM Distinguished Alumni Award for Senior Leader due to his efforts in creating benefits for society by engaging business and education with space technology.
Niels is living in the Netherlands with his family and working at ESTEC, the European Space Research and Technology Centre in Noordwijk.
Prof. mult. Dr.med. Dr.rer.nat. Oliver Ullrich is Full Professor and Director of the Innovation Cluster Space and Aviation of the University of Zurich (UZH Space Hub), specialized in Anatomy, Cell Biology, Immunology and Aerospace Medicine, Professor of Space Medicine (EAH Jena, Germany), Professor of Space Biotechnology (University of Magdeburg, Germany) and Adjunct Professor at the Beijing Institute of Technology, elected Academician of the International Academy of Astronautics, Vice President of the German Society for Aerospace Medicine, President of the Swiss SkyLab Foundation, member and chair of different advisory boards for aerospace agencies and companies and recipient of several research and teaching awards. He is an active investigator for the ESA and NASA Space Life Sciences research program, with 17 years of experience as scientific leader of parabolic flight, suborbital ballistic rocket and International Space Station (ISS) missions. At the UZH Space Hub, he actively supports entrepreneurship and public-private innovation partnerships and has flown more than seven hours of microgravity with 1200 parabolas on the Airbus A310 ZERO-G.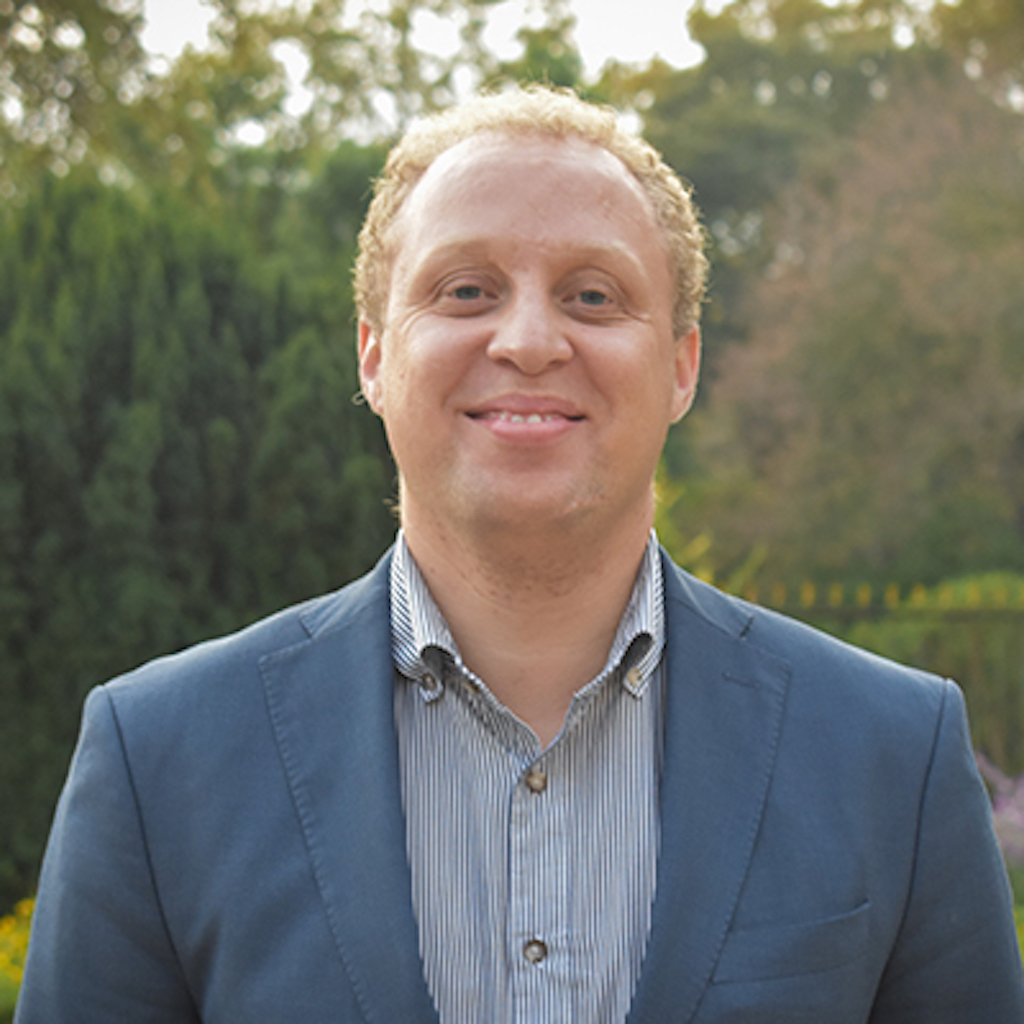 Emir holds an MBA, (2) Masters degrees in Engineering and Industrial Management and in Management of Information Systems from EPFL, HEC Lausanne in Switzerland, UTAustin in Texas USA, University of Minho and Lisbon School of Economics & Management in Portugal. He worked as a Quality Management consultant for SMEs, on international Technology Transfer, Industrial Policy and Government relations for CERN, ESA, ESO, ESRF. Further, he led a technology management office at the National Funding Agency in Portugal - FCT, responsible for International science-industry programmes with renowned academic and scientific institutions. He worked also in the Space Industry as Director of a Space business department of a Thales company in Portugal.
To what extent are existing firms able to facilitate the emergence of entrepreneurship within their organization and – even more difficult – balance this desire of innovation and change with a continued focus on operational excellence? Professor Jansen's research at Rotterdam School of Management, Erasmus University (RSM, provides new insights into the roles of leadership, the organizational design as well as the development of novel capabilities as to improve long-term viability and performance.
Based on the impact of his research, professor Jansen has recently been named as one of the most influential scientific minds worldwide by Thomson Reuters. Regarded as ' Hot Research', the ideas generated by and outcomes of Jansen's work have affected the future of management research in important new ways. Professor Jansen has also been named as one of the top 100 leading professors in the field of entrepreneurship, and noted to be one of the individuals cultivating the leaders of tomorrow.
His research on strategic leadership, organizational learning and absorptive capacity, organizational ambidexterity and corporate entrepreneurship has been published in various academic journals including the Academy of Management Journal, Journal of Business Venturing, Journal of Management, Journal of Management Studies, Leadership Quarterly, Management Science, Organization Science, Strategic Entrepreneurship Journal, and Strategic Management Journal . Moreover, his research has received recognition throughout the field and several accolades including the ERIM best paper award, the ERIM best dissertation award, and the SAP best strategy paper. He is a recipient of the Erasmus Research Fellowship. Professor Jansen is currently an associate editor of the Journal of Management Studies and serves on the editorial boards of the Academy of Management Journal, Academy of Management Review and the Strategic Management Journal.
Professor Jansen is scientific director of the Erasmus Centre for Entrepreneurship (www.ece.nl). This center provides a unique platform that ranges from scholarly insights about (corporate) entrepreneurship and new opportunities, startup campuses for ambitious entrepreneurs, to exciting executive programmes for leading and initiating entrepreneurial behaviors within established organizations.
Justin Jansen also acts as a (research) consultant, speaker, and external advisor to a variety of companies as well as governmental agencies. He has designed and developed workshops as well as management programmes about the ability of organizations to identify and initiate novel growth paths, to develop strategic leadership, and to combine seemingly opposing forces such as innovation and operational excellence. Moreover, he has advised governmental agencies on the improvement of the entrepreneurial climate in the Netherlands and on spurring the number of fast-growing organizations.
Erwin Hettich is Head of the Strategy Lab and Assistant Professor of Strategy and Management at the Institute of Business Administration (IfB-HSG) at the University of St. Gallen. Professor Hettich studied International Business Administration with a particular focus on strategy and international management at the University of Tuebingen, San Francisco State University and the Higher School of Economics (HSE) in Moscow. He completed his doctorate (Dr. oec.) at the University of St. Gallen (HSG) and the Harvard Business School (HBS) in 2015. Professor Hettich has more than 10 years of industry experience and today advises startups and established companies on strategy development.
Pedro Brito is the current Associate Dean for Executive Education and Business Transformation at Nova SBE.
Graduated in Management Technologies, by the Instituto Superior de Gestão, the degree was the lever for his professional career. Has an unusual ability to make dreams come true. Pedro's spatial intelligence allows him to quickly visualize solutions. Communicates through examples and loves to connect ideas and talents.
Pedro started his career at Arthur Andersen (now Deloitte) and was the Business Manager at Michael Page International. People's satisfaction and the opportunity to give represent Pedro's main stimulus. Competitive, ambitious goals are imposed consecutively.
In addition he holds guest teaching positions at Swiss and international Universities on Bachelor-, Master- and Executive Level.
His research focuses on network industries, such as Aviation. His interests link with a better understanding of efficiencies generated by networks and the impacts on stakeholders. There is a link to ongoing digitalisation, which accelerated with the growth of Internet connectivity and is going into new levels of how value is generated. From this perspective he researches into consumer perception and behaviour and Service management.
He regularly publishes in international journals and books. He is member of several editorial journal and conference boards. Furthermore, he is Vice President of the Swiss Aerospace Cluster, Vice President of the Swiss Aviation Research Center and freelance aircraft accident investigator at the Swiss Aircraft Accident Investigation Office. He holds awards for best teaching at Modul University Vienna, Best Paper Awards from AIEST Conference and Honours from FAI and Pro Aero Foundation for excellent work with the Center for Aviation Competence at the University of St. Gallen.
After obtaining a Master's degree at the Vrije Universiteit Amsterdam in organizational psychology, René Olie received his PhD training at the University of Maastricht under leadership of Professor Geert Hofstede, a world-renowned expert in national cultures. This period has laid the foundation for a broad interest in the field of international and comparative management including research topics such as: How do companies achieve optimal integration in their cross-border operations given the many national and cultural challenges that are often present? How does societal context affect the background and functioning of top management? How do multinationals companies and their subsidiaries deal with the international challenges of the 21st century, including knowledge management and innovation?
Currently René is Associate Professor of Strategic and International Management at Rotterdam School of Management, Erasmus University (RSM).
Pedro is the Space for Business programme Manager and holds a Master of science degree in Geospatial Technologies from Nova Information Management School, Münster IFGI and Universidad Jaume I and a bachelor in Statistics and Information Management from Nova Information Management School. Experienced in project management in the field of Data Science, Space and Defence with special focus on Earth Observation. He worked as Head of Earth Observation at Thales company in Portugal.
The programme is a one-of-a-kind experience where the world of space meets the world of business. The lectures and exercises were balanced by facilitated and open interaction with the participants. With each module the dynamics of the group got even better! My expectations were exceeded.

Joana Kamenova

2022 participant & Commercialisation Officer at the European Space Agency
The University of St. Gallen, as a leading European business school, wholeheartedly embraces the new space economy.

Prof. Winfried Ruigrok

Dean of the Executive School of Management, Technology and Law, University of St. Gallen
The space industry offers exciting business opportunities for start-ups and established companies alike.

Prof. Ansgar Richter

Dean, Rotterdam School of Management, Erasmus University
Space is humanity´s final frontier. The boundary of our knowledge and enterprise. As the School For a Better and..

Prof. Daniel Traça

Dean, Nova School of Business and Economics
I think it's above my expectation for sure, meeting all of these amazing people from all across the value chain of space, from space and non space sectors. It's really been really enriching.

Yann Tincelin

2022 Participant & Space Transportation Systems Project Engineer at ESA
Historically, governments and very large companies had the exclusive of Space Domain Activities. Exciting as it was..

Nuno Sebastião

CEO, Feedzai
Brought to you by top business schools and ESA
Stellar programme partners
Are you a company and interested in collaborating with this programme? Please have a look at the partnership opportunities.
Want to find out more? Contact us.